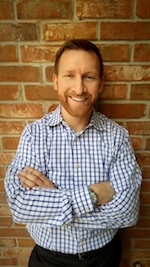 Dr. Steven F Puffer D.M.D
Dr. Steven F. Puffer was born in Portland, OR and raised just outside in the small town of Molalla. Being the youngest of 11 children he had many wonderful examples to look up to, but it was his dad Dr. Paul J. Puffer D.M.D, M.A.G.D. who instilled a love of family practice dentistry in him. Dr. Steven Puffer Graduated from Molalla High School in 2000, continuing to Brigham Young University-Idaho. He decided to take a two-year leave from his studies to serve a Spanish Speaking mission, where his love for the great state of Texas started, in the Texas San Antonio Mission for The Church of Jesus Christ of Latter-Day Saints from 2001-2003. Dr. Puffer Graduated from BYU-Idaho in June of 2005 with a Major in Biology and a minor in Spanish literature. He received his dental degree from Oregon Health and Science University School of Dentistry in June 2011. Following graduation, Dr. Puffer was blessed to work and learn alongside his father who taught him how to be compassionate towards patients and many other valuable interpersonal skills until his passing.

Dr. Puffer relocated to Nacogdoches, TX in June of 2015. He is always educating himself and his team by finding high quality continuing education programs which help them provide the utmost and quality care for the patients.

Dr. Puffer studied Implant surgery under Dr. Hilt Tatum Jr from 2016-2017 completing the Puerto Rico American Academy of Implant Dentistry Maxi Course Program and Clinical Residency. Upon graduation, he and his team of fellow Drs. received 2nd place, after a year-long series of surgeries, from the Academy of Implant Dentistry for "Treatment of the Atrophic Maxilla: A Case Study Utilizing the NIRISAB Approach".
He is a member of, the American Academy of Implant Dentistry, the American Dental Society of Anesthesiology, the Academy of General Dentistry, the American Dental Association, Texas Dental Association, Total Patient Services, The Crown Council and Rotary International.

Dr. Puffer and his wife are blessed with 5 beautiful children and a dog (the kids won't let them leave out of the bio). He attributes much of his success to his wonderful and highly supportive wife. They are an adventurous family and love spending time hiking, swimming, biking, road tripping, rafting, and exploring new places. He is an active member of his church where he serves the Spanish speaking community. He loves the warmth and kindness that has been shown to him and his family from Nacogdoches and the surrounding communities and looks forward to serving them for many years to come.