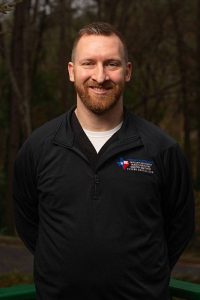 Steven F. Puffer, DMD, DABOI, FAGD
Dr. Steven F. Puffer was born in Portland, Oregon, and raised just outside in the small town of Molalla. Being the youngest of 11 children, he had many wonderful examples to look up to, but it was his dad, Dr. Paul J. Puffer, D.M.D, M.A.G.D., who instilled a love of family practice dentistry in him. Dr. Steven Puffer graduated from Molalla High School in 2000, and he attended Brigham Young University-Idaho. He decided to take a two-year leave from his studies to serve a Spanish-speaking mission, where his love for the great state of Texas started in the Texas San Antonio Mission for The Church of Jesus Christ of Latter-Day Saints from 2001-2003. Dr. Puffer graduated from BYU-Idaho in June of 2005 with a major in biology and a minor in Spanish literature. He received his dental degree from Oregon Health & Science University School of Dentistry in June 2011. Following graduation, Dr. Puffer was blessed to work and learn alongside his father, who taught him how to be compassionate towards patients and many other valuable interpersonal skills, until his passing.
Dr. Puffer relocated to Nacogdoches, Texas in June of 2015. He is always educating himself and his team by finding high-quality continuing education programs which help them provide the utmost and quality care for the patients.
Dr. Puffer studied implant surgery under Dr. Hilt Tatum Jr from 2016-2017, completing the Puerto Rico American Academy of Implant Dentistry MaxiCourse program and clinical residency. Upon graduation, he and his team of fellow dentists received second place, after a year-long series of surgeries, from the Academy of Implant Dentistry for "Treatment of the Atrophic Maxilla: A Case Study Utilizing the NIRISAB Approach."
He is a diplomat of the American Board of Oral Implantology / Implant Dentistry. He is a member of the American Academy of Implant Dentistry, the American Dental Society of Anesthesiology, the Academy of General Dentistry, the American Dental Association®, Texas Dental Association, Total Patient Service Institute, The Crown Council and Rotary International.
Dr. Puffer and his wife are blessed with five beautiful children and a dog the kids will not let them leave out of the bio. He attributes much of his success to his wonderful and highly supportive wife. They are an adventurous family and love spending time hiking, swimming, biking, road tripping, rafting and exploring new places. He is an active member of his church, where he serves the Spanish-speaking community. He loves the warmth and kindness that has been shown to him and his family from Nacogdoches and the surrounding communities and looks forward to serving them for many years to come.
Meet Our Team
Our experienced and knowledgeable team will help our dentist provide you with expert care for your smile. But beyond their expertise, they are friendly, upbeat and outgoing and will always make you feel welcome. The team members at Puffer Dental love what they do and genuinely care for our patients. They take the time to get to know everyone who visits our office. You can get to know our team members below, and to meet them in person, call 936-564-2439 today. They are excited to help you plan your dental visit in Nacogdoches, Texas!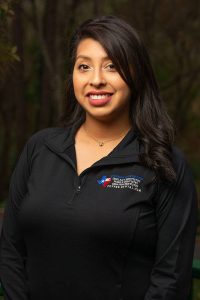 Leslie Kirk
Office Manager, Puffer Dental
Leslie was born and raised in Nacogdoches, Texas. She graduated with a Bachelor of Business Administration in human resource management from Stephen F. Austin State University in 2018. Axe 'em, Jacks! She has been a part of this team since 2012. She enjoys the "family" atmosphere that she and team members have at Puffer Dental. Her top priorities are making sure her patient's needs are met and that they feel welcomed and cared for. She is married to her husband, Jacob, and they have two handsome boys named Landon and Lincoln. In her spare time, Leslie enjoys spending time with her family, feeding their cows, playing with their Gus, traveling and being outdoors.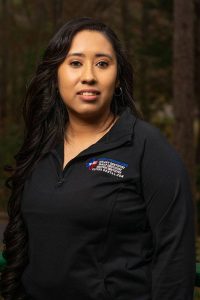 Neftaly Sanchez
Patient Care Coordinator, Puffer Dental
Neftaly has been with Puffer Dental since September of 2018. What she enjoys the most about dentistry is helping patients obtain their dream smiles. She is thankful for having found a great team to work with every day, and they are like family. Neftaly's family is the most important thing to her, and she loves spending time with them. Her husband, Juan, her daughters, Alison and Kelly, and her son, Daniel, are her world! When she is with them, time goes by faster than she would like.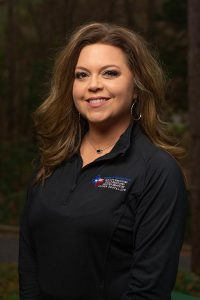 Leslie Moore
Registered Dental Hygienist, Puffer Dental
Leslie has been a part of our dental team since 2010. She has worked as a dental hygienist for over 20 years and graduated from Tyler Junior College in 2001. It is gratifying for her as a hygienist to give care to her patients in a calm and caring atmosphere where their comfort and well-being are the main concerns. Leslie love spending time with her husband, Todd, her children, Cash and Lauren, and playing with their dog, Dez. They are definitely a sports family, so you can usually find them at a baseball or softball tournament most weekends, cheering their kids on!!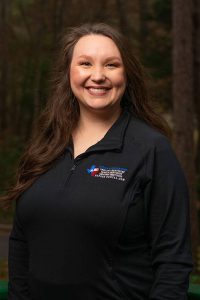 Raven Williams
Registered Dental Hygienist, Puffer Dental
Raven is originally from Louisiana. She graduated dental hygiene school at Tyler Junior College in 2018 and in that same year, she joined the Puffer Dental team. Being a hygienist makes her heart very happy knowing she is able to get to know her patients, as well as provide great care and education on how to give them healthy and beautiful smiles. She strives to make sure her patients have great experiences and want to come back. Raven is married to her husband, Kendal. They have a precious daughter named Livi Kase and a handsome fur baby, Bear. In her spare time, Raven loves spending time with her family and their families back home in Louisiana, cooking and watching football.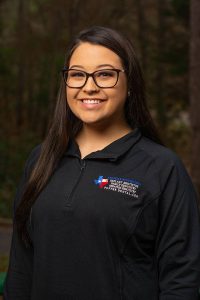 Cheyenne Cruz
REGISTERED DENTAL ASSISTANT, Puffer Dental
Cheyenne joined Puffer Dental in January 2021. She is very excited and eager to learn more about what it is like to be in the dental field. She graduated from Cushing High School in 2019. Cheyenne was born in North Carolina and has lived in multiple places, but East Texas is her home! During her free time, Cheyenne enjoys hanging out with her friends and family. She is really looking forward to being a part of such an amazing team.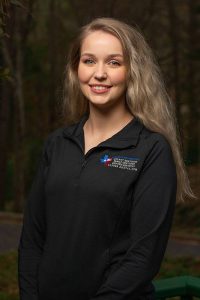 Hannah Partlow
REGISTERED DENTAL ASSISTANT, Puffer Dental
Hannah has been with Puffer Dental since November 2015. She could not ask for a better team to work with. Everyone in the office has a true passion for dentistry, and it feels like family here at the office. One of the most enjoyable aspects of dentistry for Hannah is seeing the results that dentistry can create for our patients and making them feel comfortable. She is currently taking health science classes at TJC. Her family is the most important thing to her, and her favorite thing to do is to spend time with them. Hannah and her husband have been married for over two years and plan to set down roots here in East Texas. They are here to stay!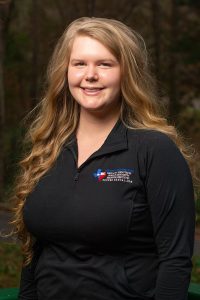 Makayla Jordan
Registered Dental Assistant, Puffer Dental
Makayla has been with Puffer Dental since December 2015, and to this day, she is extremely passionate about dentistry. She is truly thankful for having found a great team to work with every day and could not have asked for a better work environment. The Puffer Dental team is family to her. She loves helping patients obtain perfect smiles and healthy mouths. Other passions of Makayla's are spending quality time with her family and being a vital member at her church. In her spare time, she is a part-time photographer. She also enjoys being outdoors and loves all things George Strait.